Compassionate Pediatric Dentistry in Frankfort, KY
We create happy, healthy, and beautiful smiles for your little one.

TENDER AND COMPREHENSIVE PEDIATRIC DENTAL CARE
Taking kids to the dentist at a young age, around their first birthday, is crucial to keeping their teeth healthy. It's important for your child to visit a pediatric dental office that can create a calm and inviting experience for them. At Capitol Kids Dentistry, we offer gentle, compassionate, and quality dental care for all of our patients from infants to teenagers.
OUR PEDIATRIC DENTAL SERVICES INCLUDE:
FIRST VISIT
We want you and your family to feel comfortable at our office, so before any work is done, you and your child will be introduced to our children's dental team to get them familiar with us. During the initial exam of your child's mouth, head and neck, we will discuss any treatment recommendations. Your child's teeth may be cleaned and a preventative fluoride treatment may be given. Additional services may be scheduled for a later date.
PREVENTIVE DENTISTRY
It is important to us to educate you and your child on how to care for their teeth so that we can establish good oral hygiene habits early and prevent cavities. That is why the American Academy of Pediatric Dentistry recommends that your child visit a pediatric dentist when their first tooth comes in or by their 1st birthday. Brushing and flossing regularly helps remove plaque buildup but won't always remove all the bacteria. A check-up appointment every 6 months at Capitol Kids Dentistry for a dental cleaning and exam helps ensure your child's teeth are growing properly and is important to help avoid cavities. Cavities tend to develop more often in teeth with deep grooves and uneven surfaces like molars. Dental sealants can protect teeth from food particles and bacteria that cause decay. We'll thoroughly clean your child's teeth and paint the sealant onto their enamel. Our treatment is fast and painless and you won't notice any discomfort from your kid.
RESTORATIVE DENTISTRY
Restorative dentistry is dental work required as the result of cavities, such as dental fillings. When cavities go untreated, they can cause pain, infection, and even tooth loss. We offer functional and attractive fillings for small and moderate sized cavities. Our treatment plans also include crowns, pulpotomies, and extractions. We offer multiple methods of sedation for the comfort and safety of your child.
SEDATION DENTISTRY FOR KIDS
In some cases, we may recommend sedation dentistry for long or multiple procedures, for children with a high fear of dental care, or those who have special needs. We proudly offer sedation dentistry options to help children stay safe and comfortable throughout necessary procedures. If your child is a candidate for sedation, our dentist will provide you with a mild medication to help them relax or sleep during the treatment.
TYPES OF SEDATION WE OFFER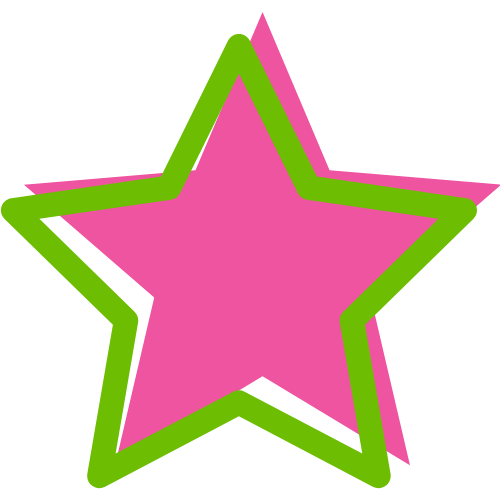 NITROUS OXIDE SEDATION
Our most popular option for helping our patients to be more comfortable with restorative dentistry is nitrous oxide (laughing gas). The AAPD (American Academy of Pediatric Dentistry) says that "Nitrous oxide with oxygen is a safe, effective sedative agent used to calm a child's fear of the dental visit and enhance effective communication." Additionally, it works well for children whose gag reflex interferes with dental treatment.
ORAL CONSCIOUS SEDATION
Capitol Kids Pediatric Dentistry offers oral conscious sedation in the office. Medications are given to the child in the office that reduces anxiety and enhances cooperation. The child is not unconscious and breathes completely on their own. Our dentist and dental team monitor their vital signs before, during, and after the procedure.
GENERAL ANESTHESIA
Capitol Kids Dentistry also offers general anesthesia as a treatment option. General anesthesia may be indicated for children with extensive treatment needs. For cases that general anesthesia is appropriate, we will schedule an appointment for your child's dental treatment at the hospital or our office in Frankfort. Our same children's dentistry team will still perform the procedure and provide treatment.
WHY CHOOSE OUR FRANKFORT PEDIATRIC DENTIST?
Located in Frankfort, Capitol Kids Dentistry loves serving kids in Franklin County and surrounding areas. Our practice proudly offers compassionate care by a leading specialist. As a reputable pediatric dentistry in Frankfort, we're well-versed with handling kids and making them feel safe during their dental treatments.

FUN, WELCOMING ENVIRONMENT
We understand the anxiety kids feel when they visit dental clinics. This is why our kid-friendly dentist strives to make your child comfortable and relaxed during each dental visit.
Dental Professionalism at Its Best
Capitol Kids Dentistry is committed to offering comfortable and comprehensive dental services for your child. Our dentist in Frankfort uses the most advanced technologies and procedures to provide effective and pain-free pediatric dental care.
Affordable Pediatric Dental Care
Our Frankfort dental clinic values your child's dental health and it's why we strive to make it more accessible. This is why we accept most dental insurances, including Medicaid.
DOES MY CHILD NEED BRACES?
If your child is age 7 or older, it's time to visit an orthodontist. The earlier you can get your child in for an examination with an orthodontist, the easier it will be to ensure they start treatment at the right time to obtain the best results on the easiest path. Contact us for a referral!
Get Relaxing and Anxiety-Free Dental Care for Your Kids
Are you searching for a pediatric dentist in Frankfort, KY? Look no further than Capitol Kids Dentistry. We're driven by the passion to help kids get calm and stress-free dental care. We look forward to being your go-to pediatric dentist in Frankfort, KY.